How does your app syncs refund in Quickbook Online
Refunds in Shopify will be created as Refund Receipts in Quickbooks. Refunds will be accounted for based on the sales account associated with the product in Quickbooks
If the refund/return in Shopify had the products listed, the RefundReceipt will have all those products very similar to the sales receipt for the sale. It will also show the method through which the refund was proceeed - Shopify, PayPal, etc.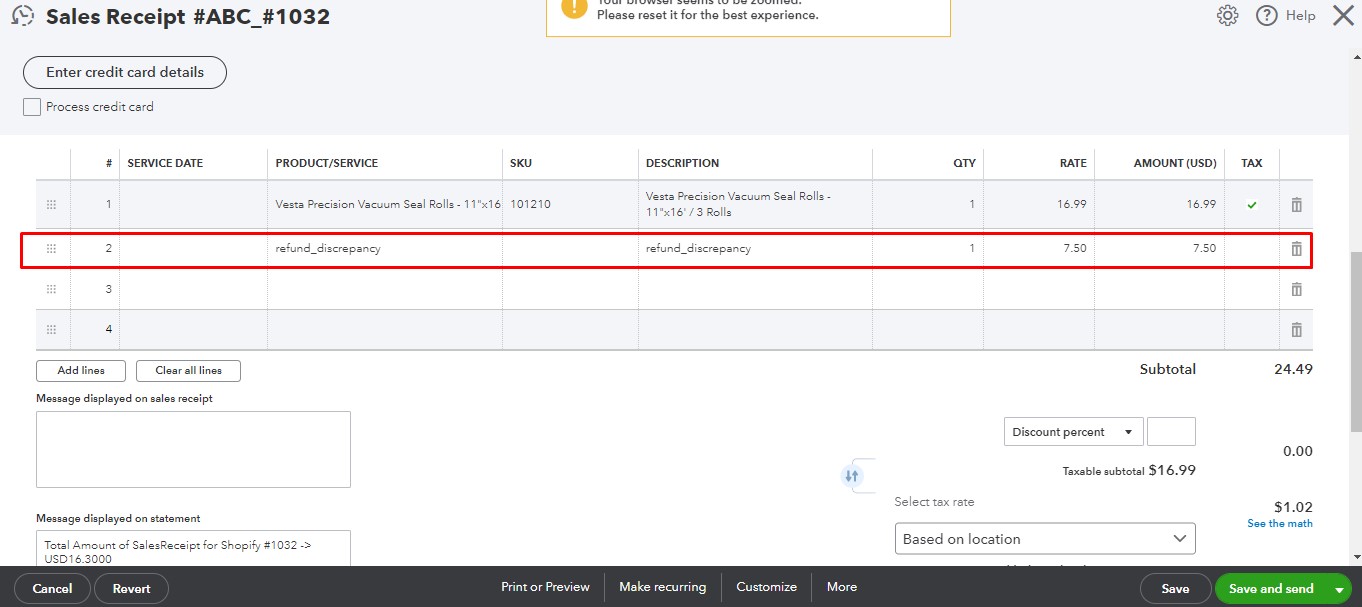 If the refund is done as a lump sum amount in any order, then it will not be synced with the individual products but will rather be synced as Refund Discrepancy.
Was this article helpful?
Thanks so much for your feedback!
Have more questions? Submit a request