How to manage the integration when moving the Quickbooks Desktop file to a new computer?
When you move your Quickbooks Desktop file to another computer then the web connector needs to be moved as well. You will need to download the QWC file again from our app setting page by navigating to the Apps section in Shopify>>Quickbooks Desktop app>>Download QWC File (Please check the below screenshot). Also, you will need to notify us regarding this change, because we will need to update your Quickbooks file path at our end once you are done with the changes.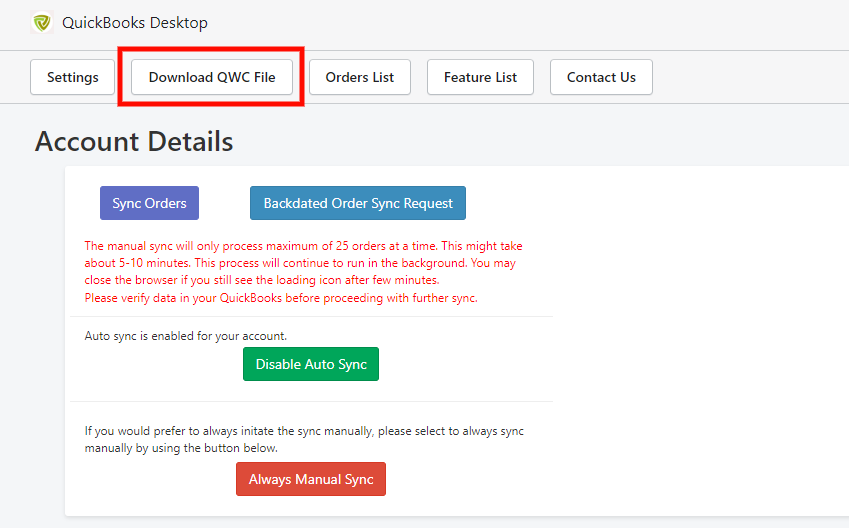 Was this article helpful?
Thanks so much for your feedback!
Have more questions? Submit a request