Quickbooks Error "An attempt was made to modify a SalesReceipt with a date that is on or before the closing date of the company"
Cause of the error - In Quickbooks the books for a particular period would have been closed.

Please follow the below navigation in Quickbooks.

Edit>>preferences>>Accounting>>Company Preferences

Upon following the above navigation in Quickbooks you will land on the below page. On this page, you will be able to view the close date that would you have set up in Quickbooks.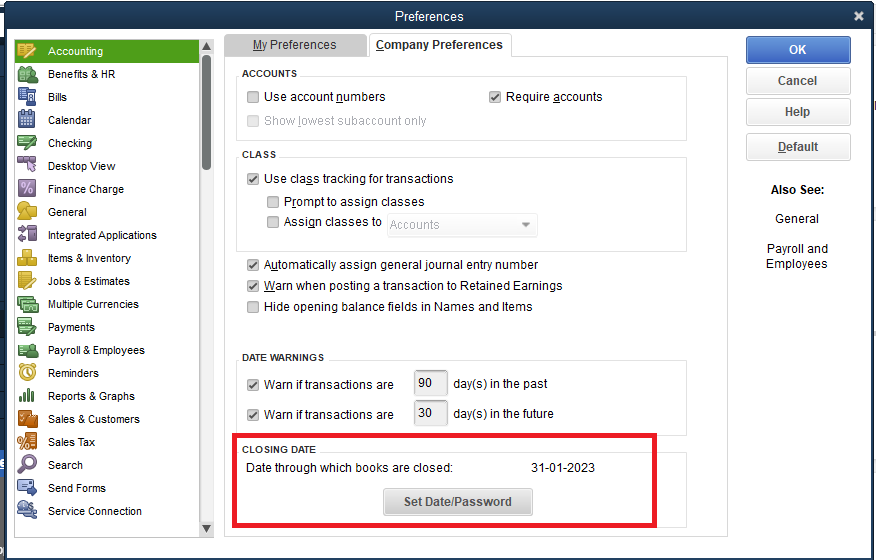 Please click on the button "Set Date/Password" and you will get the below screen.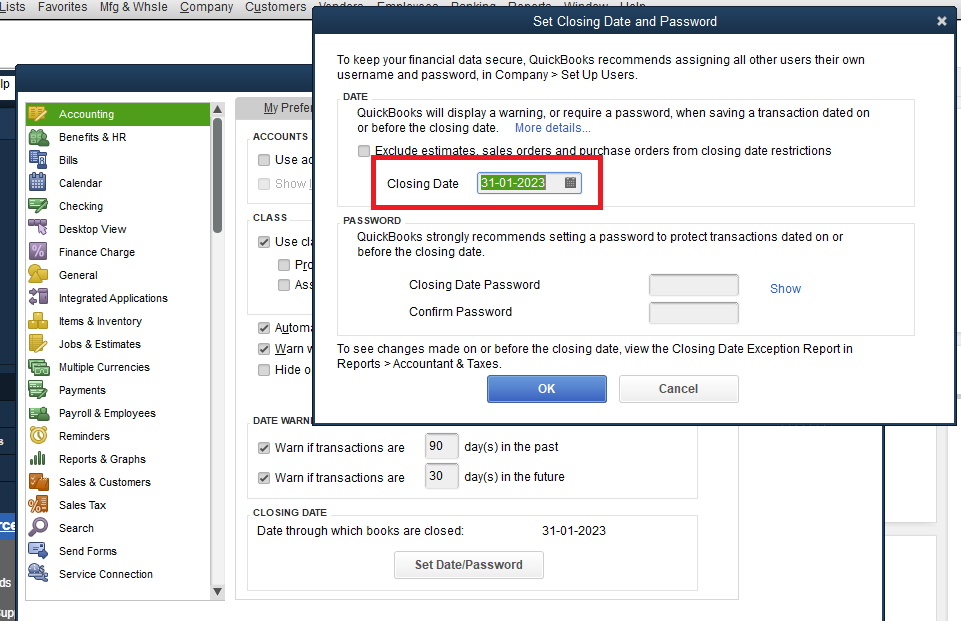 From the above screen, you can edit the closing date as per your requirement and then you will be able to sync the pending orders from the "Usynced Orders" tab available on our app dashboard in Shopify.
Quickbooks provides this option where you can set up a closing date for a particular period i.e. if you have already reconciled the orders of that particular period. So in such a case, Quickbooks won't allow changing the orders by creating payments, refunds, etc. for those orders. It's a validation in Quickbooks.
Was this article helpful?
Thanks so much for your feedback!
Have more questions? Submit a request