Difference between "Individual Order" and "Summary sync"
- Individual order sync:- With the individual order sync option, our app will create one invoice/sales receipt in QuickBooks per Shopify order. Products and customers will get synced along with the order. If on our app settings page payout option is enabled, then the payouts provided by Shopify will also get synced to QuickBooks. Our app creates journal entries for the Shopify payouts in QuickBooks.
Shopify products will get mapped with the QuickBooks products based on the matching criteria selected on our app settings page. If a correct match for a Shopify product is not found in QuickBooks then our app will create the product as a new non-inventory part product.
If you are tracking inventory in QuickBooks and want the Shopify orders to update the stock for the products in QuickBooks, then you should go with the "Individual Order" sync option.
If QuickBooks is your master for inventory and you would want product stock quantity to get synced from QuickBooks to Shopify, then with the individual order sync option you will get to subscribe to an add-on feature "Inventory Sync".
- Summary sync:- With this option, our app will create one journal entry per Shopify payout and one journal entry per day for each of the other payment methods ( like Afterpay, Klarna, PayPal, etc..)
For the Shopify payment method, our app will create journal entries based on each Shopify payout received by your store. The frequency of Shopify payout depends on the payout frequency selected with Shopify.
The summary of payment methods other than the Shopify payment method will be synced daily considering midnight as the cut-off time.
All the different amounts will be represented on the same journal entry for the Summary sync. This will include the totals of the Sales, Refunds, Discounts, Fees, etc. Please refer to the below screenshot of how the summary will be synced by our app.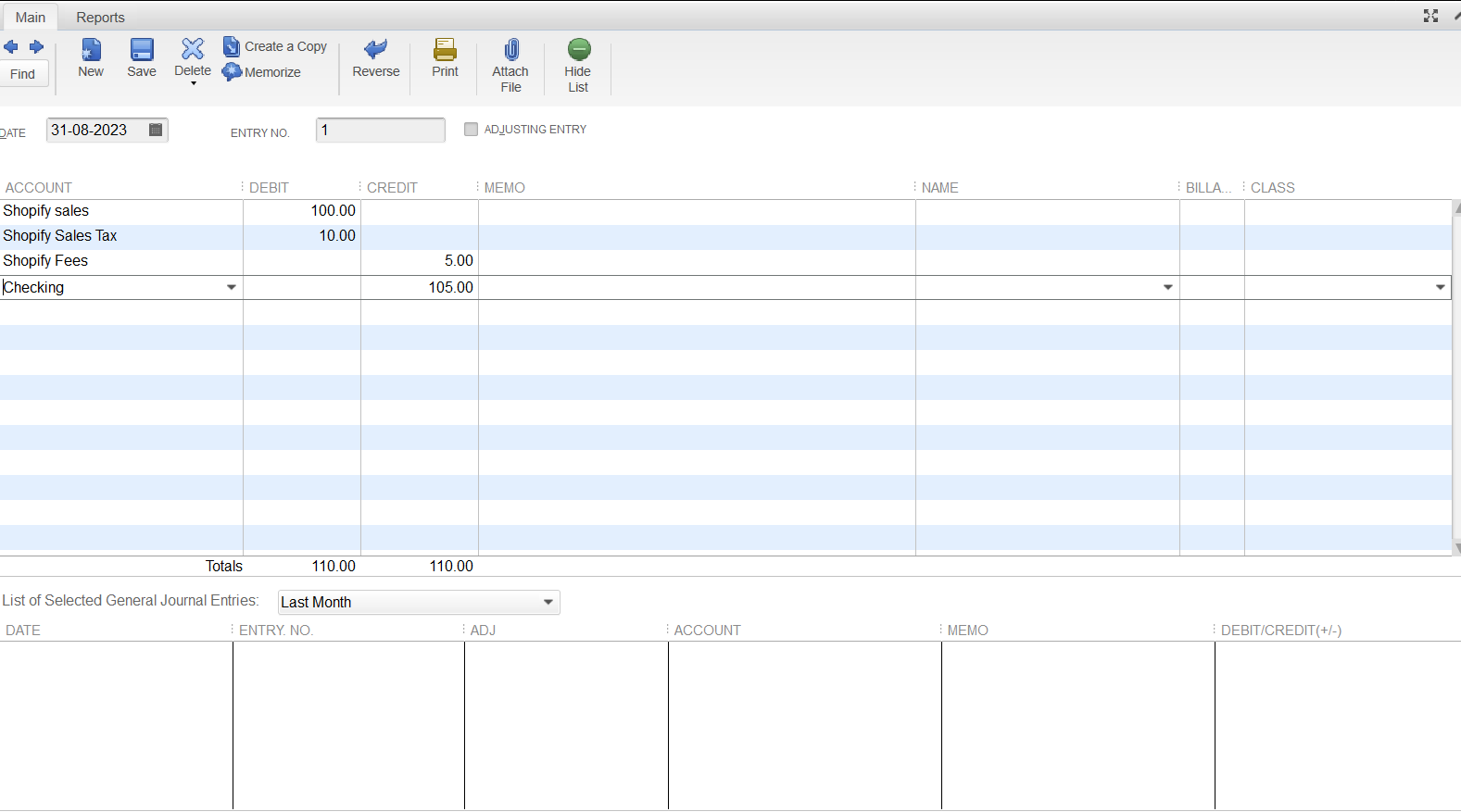 With this option, products will not be synced by our app. Inventory will not be updated in QuickBooks when the sale or refund is created in Shopify.
With the summary sync option, customers will not be synced by our app. All of the summaries will be created under the same customer selected in our app settings.
Was this article helpful?
Thanks so much for your feedback!
Have more questions? Submit a request