Invoice Terms Mapping
In Quickbooks, you can create terms as per your requirement and those terms can be used in the invoice. Please check the below Quickbooks screenshot.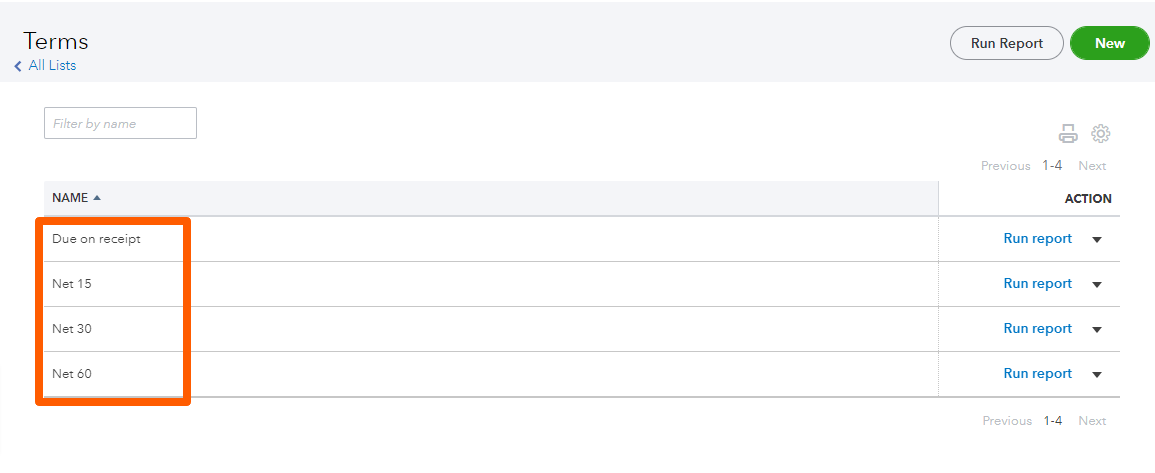 We can use these existing Quickbooks terms to map with the Shopify orders. The mapping is done on Shopify order's unique fields like source, location, and sales channel. So if you want to map Shopify orders to the Quickbooks terms, then please provide us with the example Shopify order number and corresponding Quickbooks term. Our team will review the Shopify order data and accordingly will be able to set up the mapping of Shopify orders to Quickbooks terms. Based on the Shopify order and term mapping done, the orders synced by our app in Quickbooks will appear as below.

The feature needs to be set up from the backend so please reach out to our team with the details.
Was this article helpful?
Thanks so much for your feedback!
Have more questions? Submit a request