Want to Map refund in different account in QBO?
We do have a feature to handle refunds so they are accounted for towards the same account of your choice. In this case, our app will create a new product "Shopify_Refund_Product" and associate that with the account "of your choice ".
With this feature, all the line items in a refunded order will get mapped to the product "Shopify_Refund_Product" in Quickbooks Online. Any lumpsum amount refunded in an order will map to the line "refund_discrepancy" in Quickbooks Online.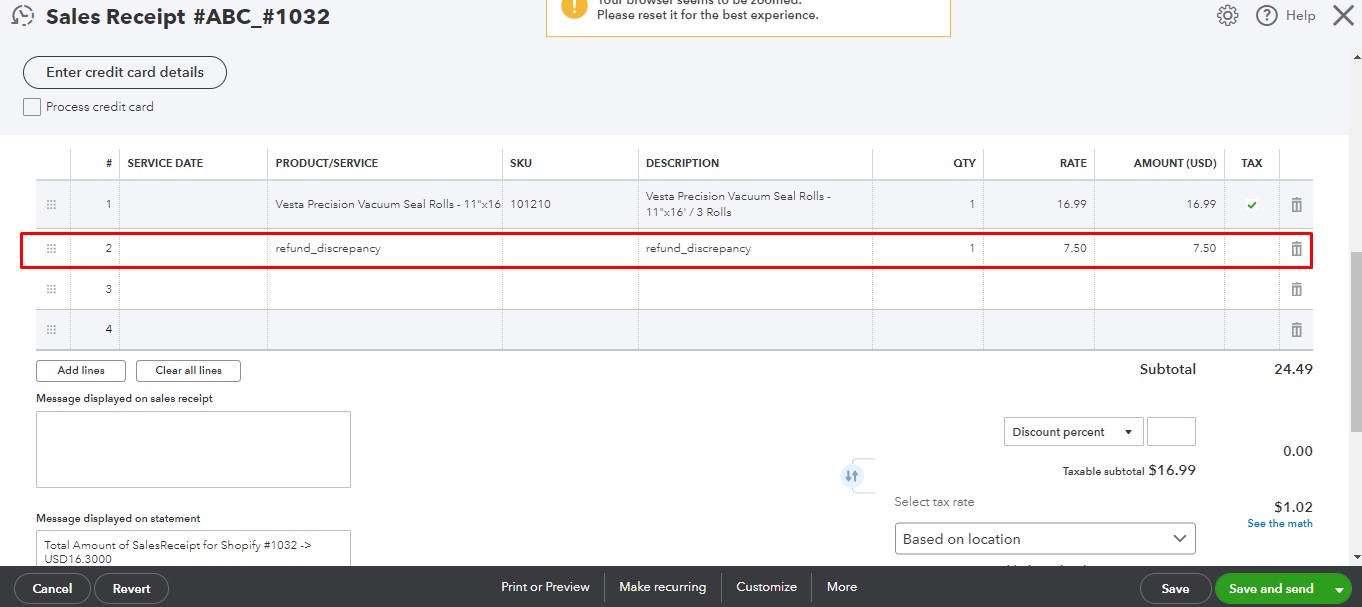 It will work for future refunds. If you would like us to resync past refunds then also let us know from which date you would like us to resync past refunds.
This feature can be set up by our team. Please contact our support team at qbspsupport@parextech.com or from the Contact Us page of this site.
Was this article helpful?
Thanks so much for your feedback!
Have more questions? Submit a request