Sync tax as a line item
We do have a feature to sync tax as a line item along with the order in Quickbooks. So the matching for the tax line between Shopify and Quickbooks Desktop will be based on "Name". For example, in a Shopify order if the tax name is "GST On Sales", then this same tax line should be available in Quickbooks. Please check the below screenshot.

While syncing the order, if our app finds the correct match for the tax line (I.e. based on "Name") then the order will get synced to the correct tax line in Quickbooks and it will appear in Quickbooks as shown in the below screenshot.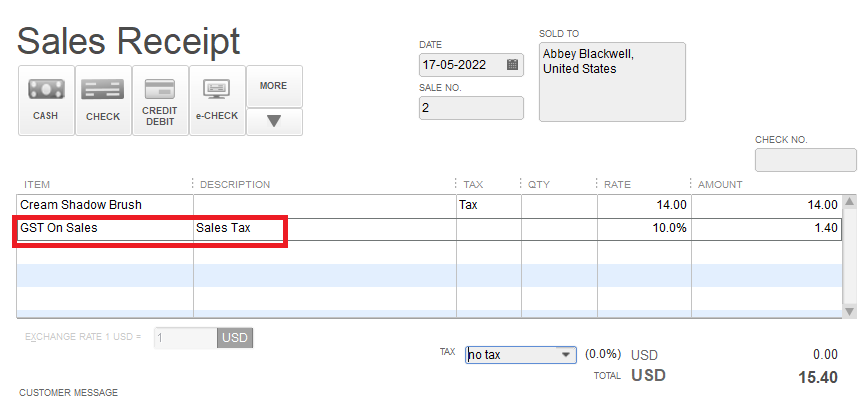 If you want the taxes charged in the Shopify orders to get synced to Quickbooks this way, then please reach out to our support team because this feature needs to be enabled from the backend.
Was this article helpful?
Thanks so much for your feedback!
Have more questions? Submit a request