Installing Xero bridge app and setup process
Below is the step by step procedure to install and set up the app.
Xero Bridge app is useful to sync the sales and fees data from your Shopify store to your Xero account.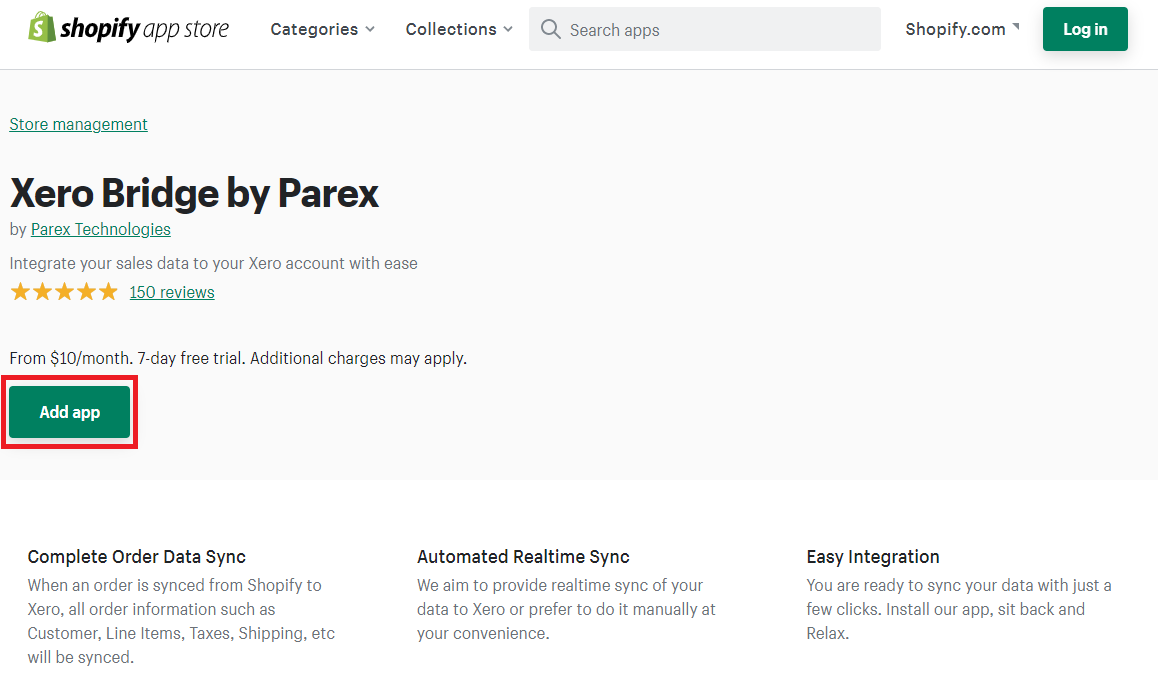 This is the main listing page for Xero bridge app in Shopify. This is the page from where you will be able to install our app. Please click on the "Add App" button to proceed further. The URL to visit this page is listed below.
https://apps.shopify.com/xero-bridge
The following wizard will guide you through the setup process.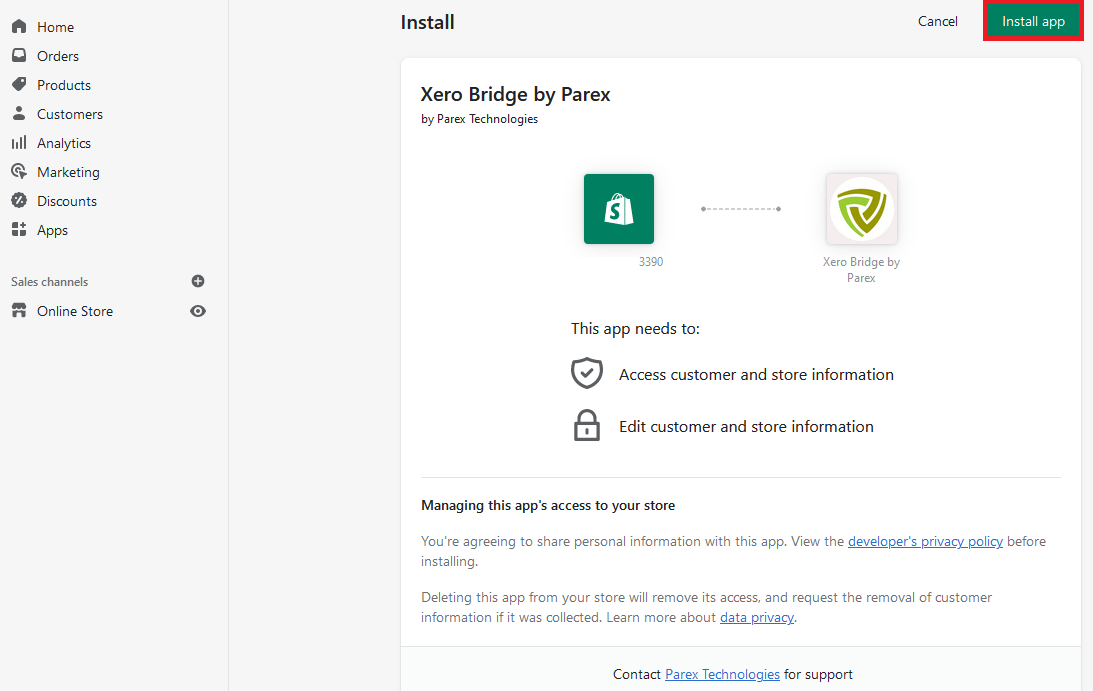 This page asks you for the permissions required by our app from your Shopify store. Please read all the different permissions and click on the "Install app" button at the top right.
After clicking on "Install App" button, it will ask to select the plan. The 7-day trial will start after you install our app and authorize the payment plan. The payment for our app is managed by Shopify.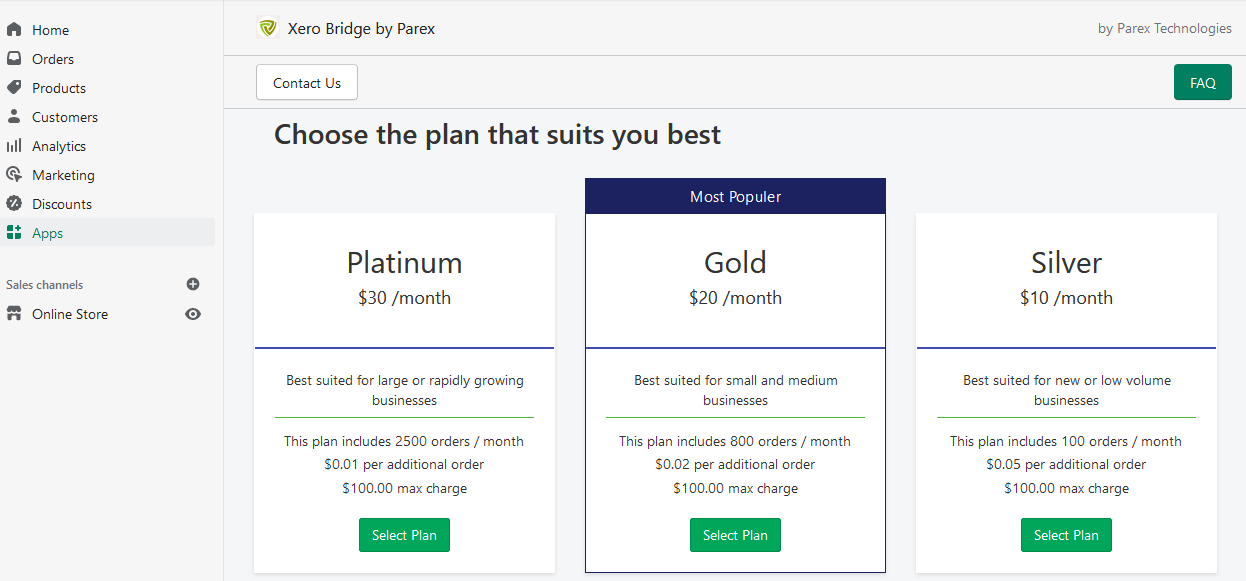 You will get detailed information about each plan from the link provided at the beginning of this article. After selecting the plan, you have to approve the plan which you select.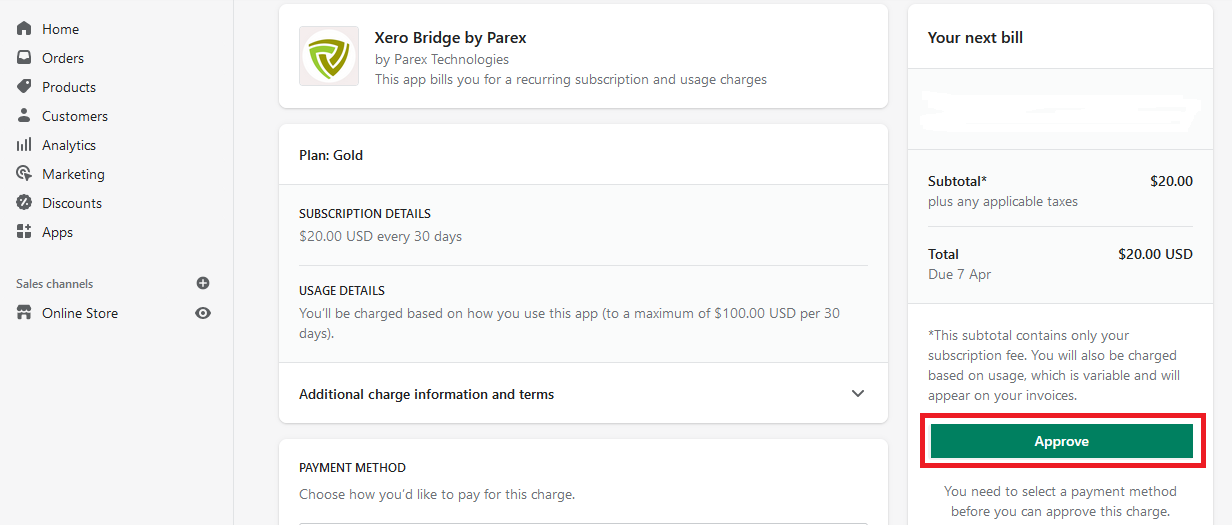 This page confirms the subscription approval for our app for the store. This page will show the number of days pending in the free trial. The billing and subscription of our app are managed entirely by Shopify. Shopify will actually charge you for the month starting on the 8th day of the service. If you uninstall within 7 days, there will be no charges levied to your account.

Once the app installation process is done, you can visit our app by visiting the Apps section from the left menu in Shopify.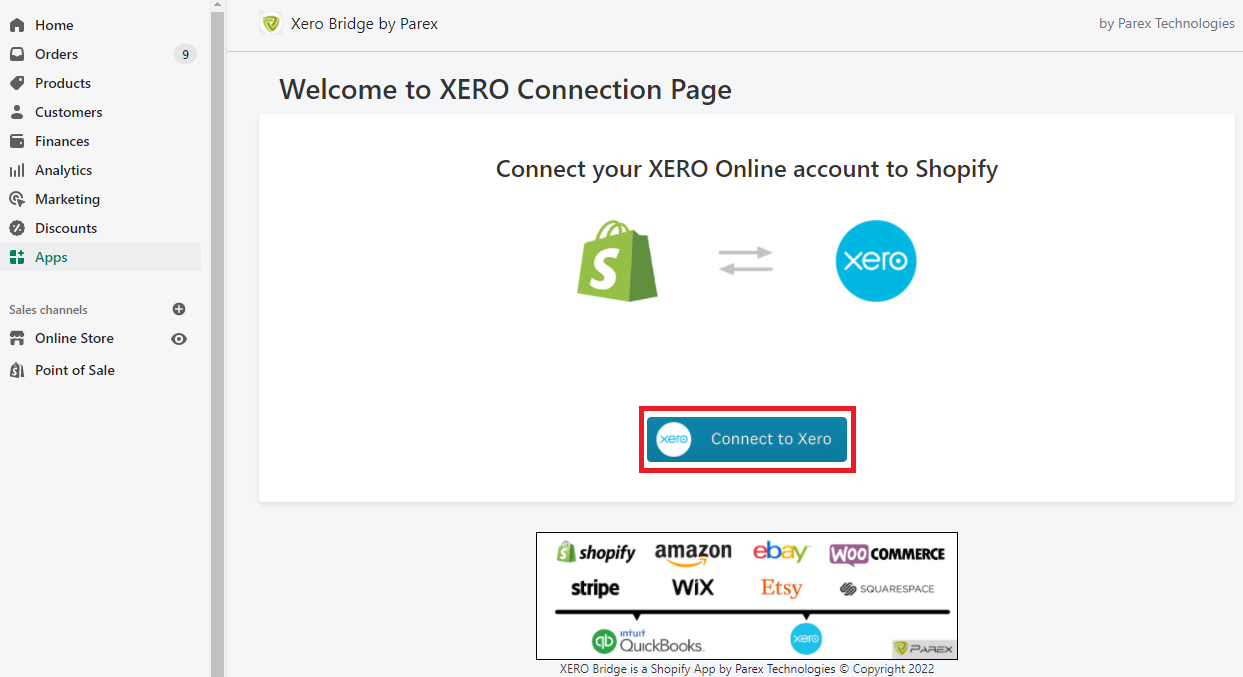 You will be redirected to connect to Xero.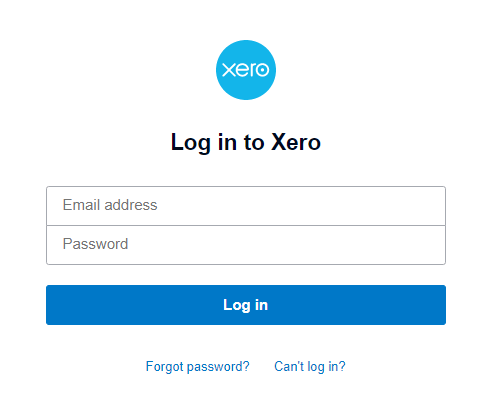 Click on connect to Xero and it will ask you to enter your Xero credentials.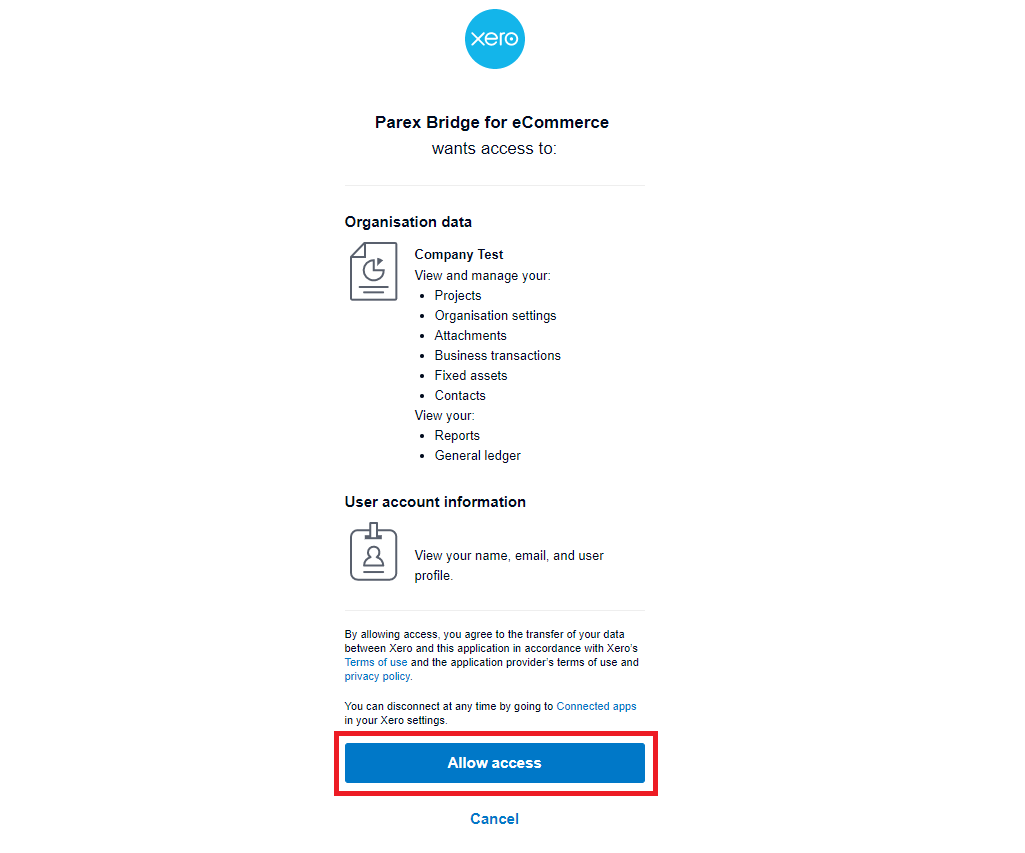 After login to Xero, allow our app to access your Xero account. You will need to select the correct organisation in case you have access to multiple Xero companies.

The options will be available to sync the Individual orders OR sync the Summary entry to Xero.
1. To sync the orders individually, select the option "Individual Orders to Xero" and refer to the below link for the setup process.
https://support.parextech.com/articles/setup-process-for-individual-order-sync/akFZT0FoVTJnQ0Z4VEoxMjZiejk1UT09
2. To sync the invoices as summary, select the option "Summary entry to Xero" and refer to the below link for the setup process.
https://support.parextech.com/articles/setup-process-for-summary-invoice/RmJEM2ZYOWpNS0FCcEY4NUF0UnRXQT09
Was this article helpful?
Thanks so much for your feedback!
Have more questions? Submit a request